A Different Kind Of Weather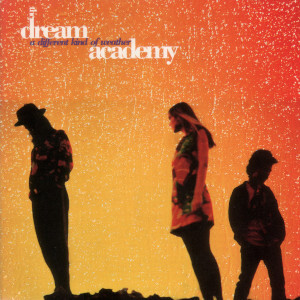 An album by THE DREAM ACADEMY released in 1990.
I got introduced to this band thanks to a PINK FLOYD connection. DAVID GILMOUR provides some production and songwriting help on the album. He also had helped the band previously on their first album (I later learned), but I think his role is bigger here. While the music is quite far from Floyd, you can definitely spot some Gilmourish sounds here and there. He also co-writes one song, Twelve-Eight Angel.
The album starts with a JOHN LENNON cover Love, driven by a drum loop and nice backing vocals by POLY STYRENE, and also Tibetan temple bells are credited. A good intro. A rockier Mercy Killing continues the theme with some familiar guitar and nice instrumental bits. Lucy September continues the uptempo mood, while Gaby Says and the railroad themed Waterloo move into a ballad territory, closing the first side of the album.
The second side starts with the already mentioned 12/8 track, poppy St. Valentine's Day has some prominent woodwinds. Then again a slow ballad, It'll Never Happen Again is a TIM HARDIN cover with some trademark Gilmour solo guitar. Forest Fire about deforestation is a political track (theme already hinted in the album title). Lowlands is the track with strongest folk music influence and you can even hear a bit of banjo. The album ends with an acoustic track Not For Second Prize, and some sampled fairground music.
The production work on album is very strong, and this is clearly a 'studio album' with lots of details, all tracks perfectly seque etc. However, songwriting is song as well and probably these songs could work in a simpler setting as well. For PINK FLOYD fanatics this album is interesting is it's a clear middle-step between A Momentary Lapse Of Reason and The Division Bell. Many of the studio musicians are familiar. Also NICK LAIRD-CLOWES would later write for PINK FLOYD.
Related
---
Last updated: 2023-11-17 14:41 (EET)